Dear Reader,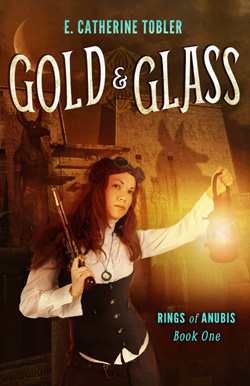 If you have wanted to read GOLD & GLASS, but haven't yet gotten your hands on this steampunk adventure, this is the deal for you!
I am going to be giving away ebooks of GOLD & GLASS (epub or mobi) the entire month of December as part of Milo James Fowler's 'Tis More Blessed. Every week, you can post a comment in a designated thread on my blog to be entered in a drawing. Every Friday, I'll be giving a book away to the person chosen. I'm not the only author participating, either. Check that link for other giveaways you can enter, including Jay Lake, Cat Rambo, and Cat Sparks!
Alas, your book will not be delivered by drone, but by my very own email hands. If you win and would like to gift the book to someone else? We can completely do that. If you win, but already have GOLD & GLASS and need its sequel, SILVER & STEAM? We can do that, too! AMAZE BOOKS! So gifty! Much Anubis!
This post thus becomes the place to comment for the December 6th giveaway! Leave a comment below to be entered, it's just that easy! I will close comments at NOON MOUNTAIN TIME DECEMBER 6TH and then…oh, then…FREE BOOKS!