Apparently there's snow in tomorrow's forecast and while summer has been outrageously cool and strange, I refuse the idea of snow entirely. I've still got another week for nightswimming, and this will not be taken from me! *shakes fist*
This post feels like a drive-by, but it contains all the coming things, I hope… News! Covers! Stuff! Doohickeys! There is a distinct lack of cake, because I'm playing Portal.
#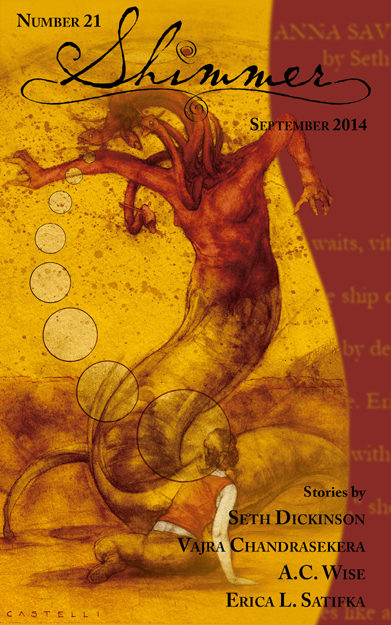 Rings of Anubis was spotted in the wild, in a Dallas Barnes & Noble and that's so beyond exciting. It's my first book, on its first shelf, and I can't quite be coherent about that. In case you missed recent Rings doings, here's your cheat sheet: recently, I've been on The Big Idea, My Favorite Bit, and did Ten Questions with Anna C. Bowling.
Upgraded is available for pre-order. This is an awesome collection of cyborg stories, edited by Neil Clarke of Clarkesworld. My story is "The Cumulative Effects of Light Over Time," and while it's a love story, it's also very much not. I'm going to have another story set in the same world in Clarkesworld itself. "Pithing Needle" should appear soon!
"Artificial Nocturne" will be part of The Best of Beneath Ceaseless Skies, Year Five. This collection looks amazing, and I'm very happy to be part of it. AN is one of my traveling circus stories, this one set in New Orleans and involving comprachicos and all the many ways a body and heart may be changed for good or ill. I will have another circus story coming to BCS too, "Splitskin."
Shimmer #21 is about to land, too. Twenty-one issues, can you believe it? I kind of can't. #21 features three new-to-Shimmer authors and one repeat offender. Enjoy a peek at the cover!
Speaking of covers…
Watermark is my next novel from Masque Books (coming in September!), and here's a peek at its cover! Watermark tells the story of a kelpie who has, as a form of punishment, been sent to live in the human world. But this punishment is not quite all it seems, and it will take all her courage to find out what's really at play with the fae. (Hey, poetry!)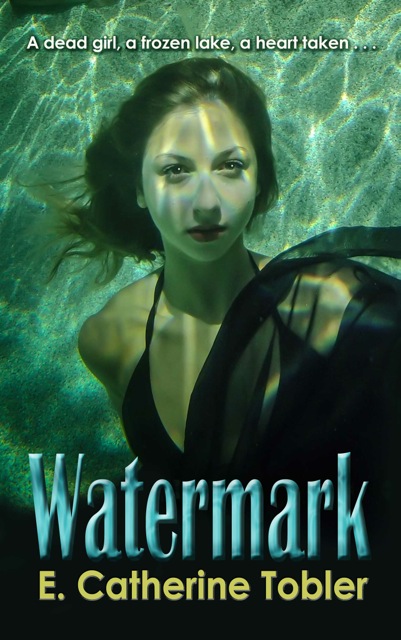 And a peek inside? Okay. 🙂
From Chapter One, Watermark:
Time did not exist within the stone tower's walls, nor across the blooming fields that spread outward from its base, nor over the rocky hills which rose from these fields, nor to the sea beyond the fields that tongued sugar sands into submission. Time did not exist, even though one might note changes that only its passage could bring: the bearded emerald moss and clustered, gray barnacles dotting the stones, salt-crusted waterlines giving proof of water's long ago trespass.
Within the tower, the oaken floor was likewise ageless, unmarked by any footstep, though countless feet had crossed it. Countless feet stood upon it even now, clad in gleaming plate-armor sabatons and greaves, scuffed leather boots, sandals made of summer's sweetest: white lily tongues, pink peony ruffles, the bruise of grape hyacinth. My own feet—feet, not my normal hooves—were bare, stripped as the rest of me had been. I would have normally taken great delight in ten chilled toes, in the delicate metatarsals and extensors wrapping the core of an ankle, but now iron cuffs bound me at ankle and wrist alike. I thought the iron would burn through my flesh, straight into to my bones where it would crack them and boil the marrow. While time had no tangible meaning within Otherworld, I could mark the passage of time by the scars the iron was making on my flesh. Time was but an idea to guide humans through their lives, not we fae. But now time was now having its way with me—stinging me as surely as the irons.
The standing figures that ringed me faded at mid-calf, details lost under the ceaseless shimmer of a clear hot light the way stars are lost when the sun eclipses the night. This light came from no natural source or construct; it simply was, as it had always been. The heart of Otherworld, some called it—the color of Her pulse, the warmth of Her heart. I, a creature of night and water, had no love of this light, no matter that it was part of my world. Being Unseelie, I was drawn to its opposite, to the cold shadows permeating the places most did not dare go. Chained to the floor, there was no escape from the light. They didn't mean for there to be.