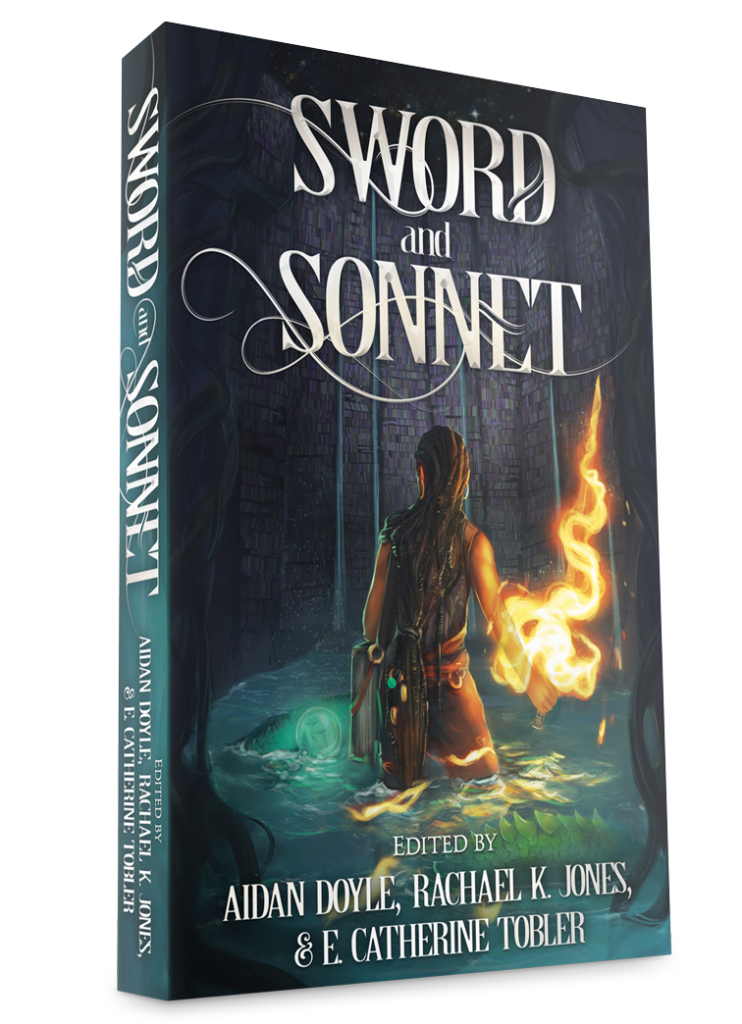 Sword & Sonnet collects 23 stories about battle poets.
The anthology made Barnes & Noble's list of The Best New Sci-Fi & Fantasy Books We Read in 2018 and was nominated for a World Fantasy Award, an Aurealis Award and a Ditmar Award.
With stories from: Alex Acks, C.S.E. Cooney, Matt Dovey, Malon Edwards, Spencer Ellsworth, Ingrid Garcia, Samantha Henderson, S.L. Huang, Osahon Ize-Iyamu, Cassandra Khaw, Margo Lanagan, Kira Lees, Khaalidah Muhammad-Ali, Anya Ow, Tony Pi, A.E. Prevost, A. Merc Rustad, Carlie St. George, Victoria Sandbrook, Hayley Stone, Setsu Uzumé, Suzanne J. Willis, A.C. Wise
Several of the stories are available in audio format at PodCastle
The Bone Poet and God by Matt Dovey
Labyrinth, Sanctuary by A.E. Prevost
El Cantar de la Reina Bruja by Victoria Sandbrook
Candied Sweets, Cornbread, and Black-Eyed Peas by Malon Edwards
She Searches for God in the Storm Within by Khaalidah Muhammad-Ali
Available from Amazon and a variety of other online retailers in paperback and ebook.
Our cover art is by Vlada Monakhova.