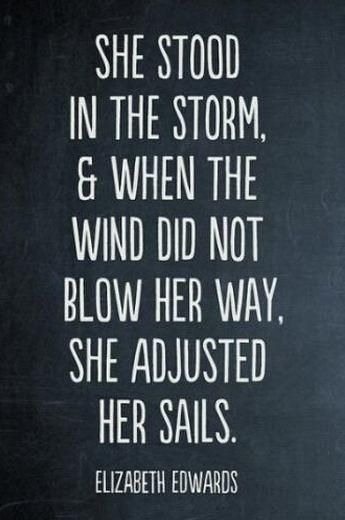 I've been having some conflicting feelings about writing these past few months.
Writing is terrible.
Writing is wonderful.
Talk about extremes.
This week, I sold my 100th original short story (not counting reprints). (And whoops, there is sale #101, too. Well.)
That brought some feelings with it, too. In looking back, I don't think it was a milestone I expected to reach.
I never set out to write short stories, see — once upon a time, I didn't like them very much. But I took an SFF class in high school and college both, and something in my brain was unlocked and I said oh, I see. I discovered Bradbury and Le Guin and even asked to buy one of the older, worn textbooks the school meant to just throw away. (I still have that book.)
It was always the path people talked about too, right? In SFF circles, you sold short stories first — like those white men of old — and then you sold a novel. When you were known by your short fiction and readers would clamor for your novel-length masterpiece.
All right, I thought. Let's sell some short stories.
I sold some short stories.
No one really clamored for my novel-length masterpiece.
Still, I wrote them. (Well, novels — not masterpieces.)
I've written approximately one novel every two years I've been writing. Those novels make the rounds to agents, to publishers who take un-agented queries, etc. etc. None of them hit until Rings of Anubis stuck at Masque/Prime. But Anubis didn't do well, so they bid me adieu. (Oh sure, Watermark sold too (before the bad Anubis numbers) — but sank like a stone, to the bottom of the lake where the kelpie keeps her cold hearts.)
Since short fiction seemed to be my bread and butter, I assembled and queried short story collections and was often told "not sure if we're publishing those," only to see publishers publish those — the works of Other Authors.
Ah.
Writers never really talk about this territory — they always talk about Landing the Deal. They Got the Agent and the Book Deal and were Happy and their days were filled doing what they loved doing: Creating. They shared their Works. Their works were Collected and Read.
Every novel I've written has been rejected except two.
Ninety-nine of my short stories have never made a ballot. One hundred of my stories have never made a Best Of. (Honorable mentions yes, thank you Ellen Datlow for taking the time to read.)
(At this point — are we whining? The storm is loud, let our whine be swallowed.)
I offer review copies of forthcoming books (Folley & Mallory carry on due to a small press that saw the potential) and receive silence.
(What is a writer without a reader? The paired set probably has a beautiful name in German.)
I query and I query and I query and receive rejections.
Maybe I am not a novelist.
How does a writer who wishes to be read (and wishes to write novels!) go on in the face of that?
(I have many writer friends who write for the simple pleasure of writing — they don't share their work, it's not for public consumption, they don't want to be published — so there's a line there, because some of us very much do want to be published, but beyond that, want to be read.)
Harry Potter was rejected twelve times? That's darling.
Who would miss us if we stopped writing?
Why do we adjust the sails against the hard winds?
(We, us, yes. Conversations in recent days show me I'm not alone in these feelings or struggles. Writers fall through the cracks. Good work is never wholly seen.)
Maybe the actual question is, how does one adjust those sails.
I certainly never set out to be here, but here I am, and the invisible territory ahead requires a new compass at the very least, methinks.